Golden Globes
aired yesterday, o
ne of the most anticipated and glamorous events. While all the ladies that walked the red carpet were very chic and elegant, I chose my favorite looks to show you.
Οι Χρυσές Σφαίρες προβλήθηκαν χθες, μία από τις πιο πολυαναμενόμενες και γεμάτες αίγλη εκδήλωση. Παρόλο που όλες οι κυρίες που περπάτησαν στο κόκκινο χαλί ήταν κομψές και καλαίσθητες, διάλεξα τις αγαπημένες μου για να σας δείξω.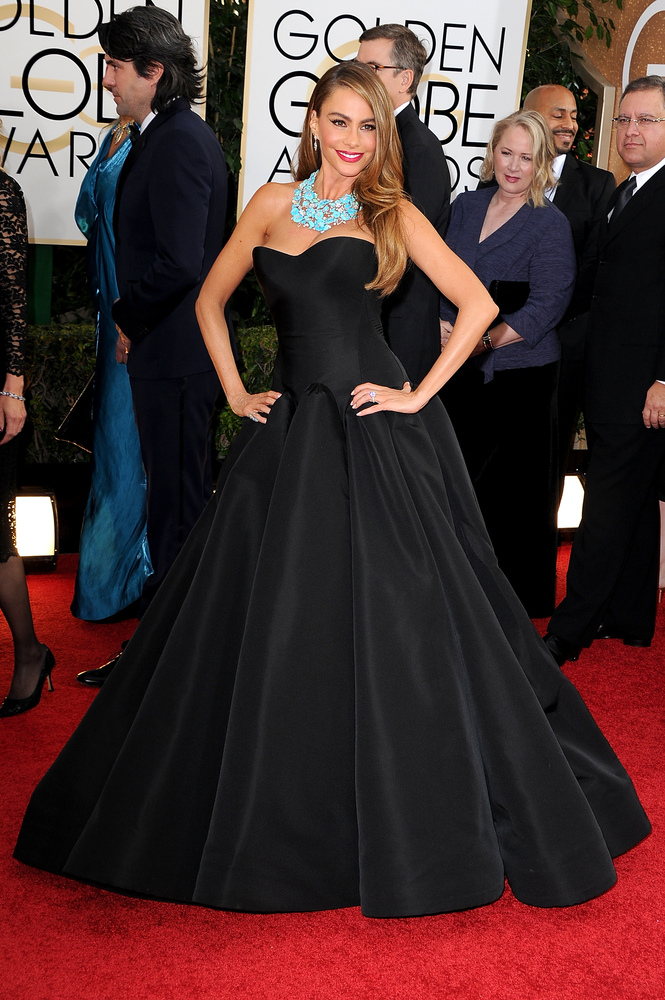 Sofia Vergara in Zac Posen, Brian Atwood, Lorraine Schwartz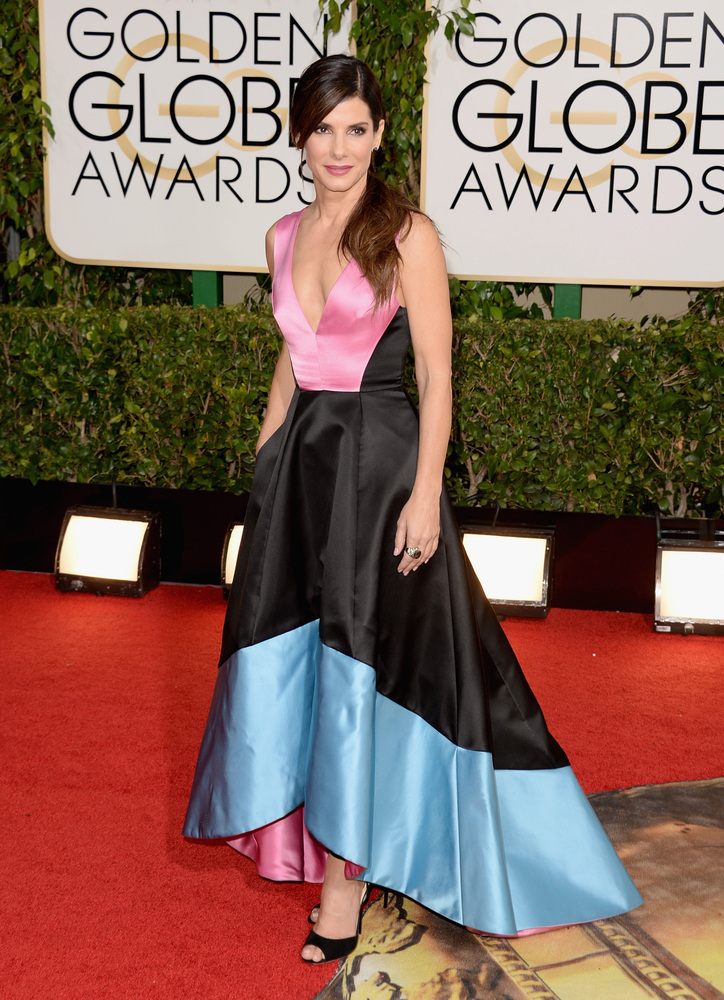 Sandra Bullock in Prabal Gurung
Although I'm not sure about her outfit, Julia Roberts made it to my list because of her gorgeous smile!
Παρόλο που δεν είμαι σίγουρη για το σύνολο της, η Julia Roberts κατάφερε να μπει στη λίστα μου λόγω του υπέροχου χαμόγελου της!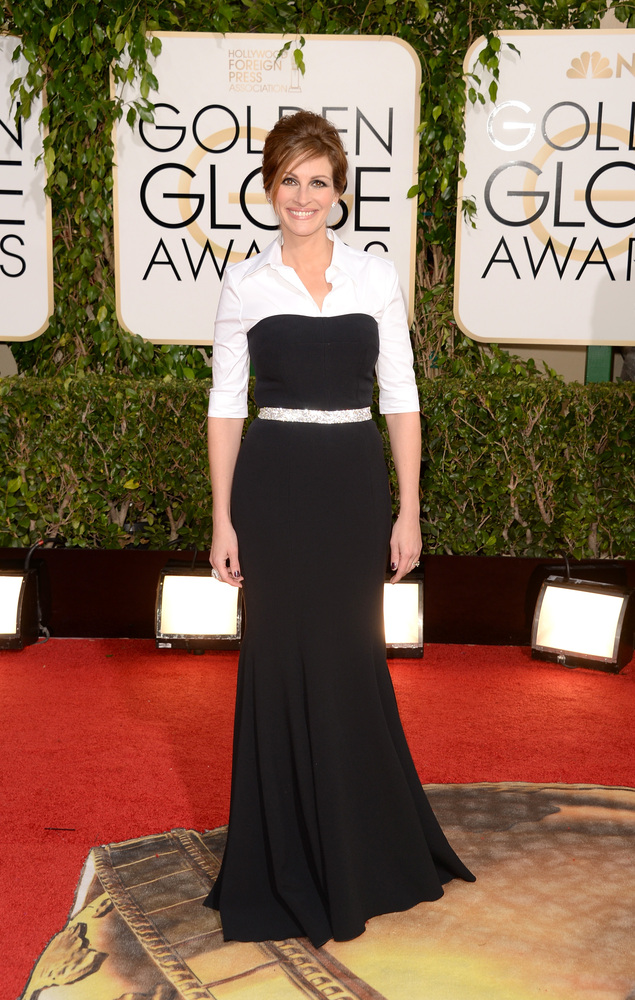 Julia Roberts in Dolce and Gabbana, Harry Winston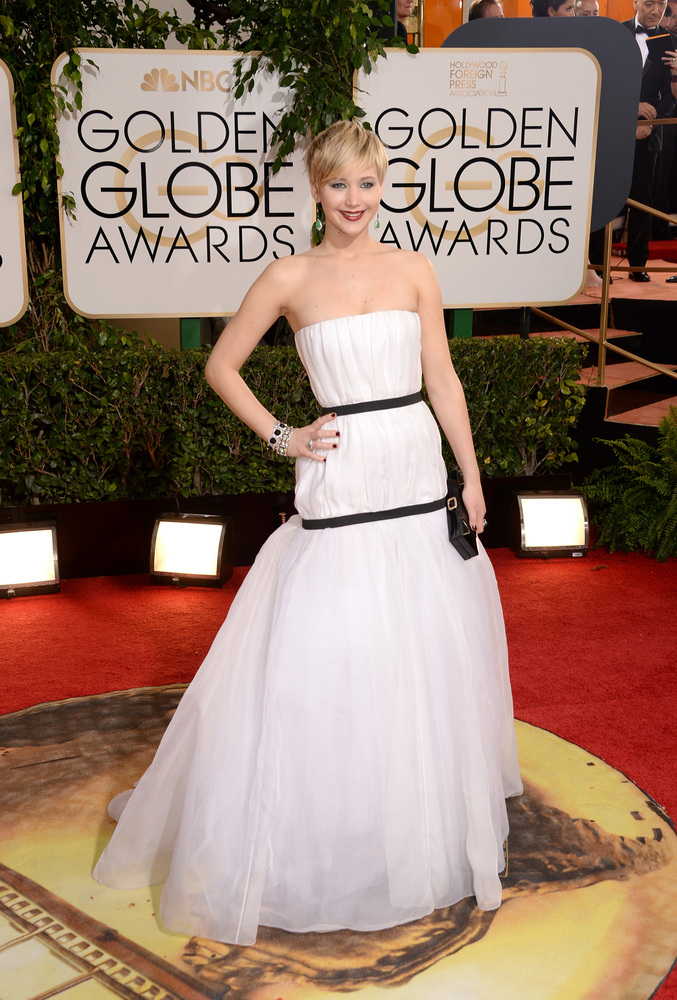 Jennifer Lawrence in Christian Dior Couture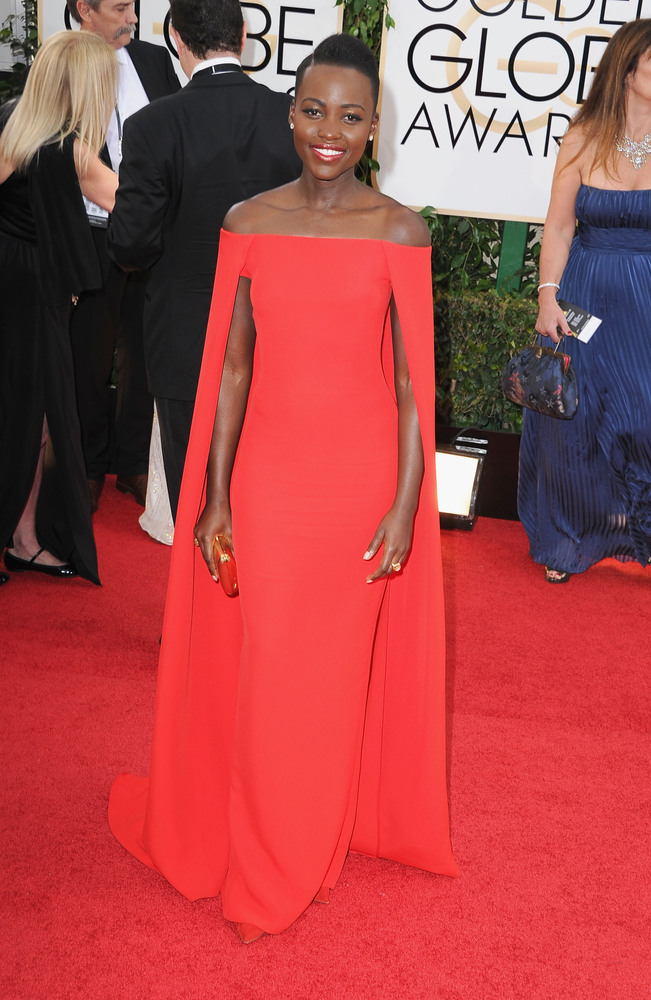 Lupita Nyong'o in Ralph Lauren, Fred Leighton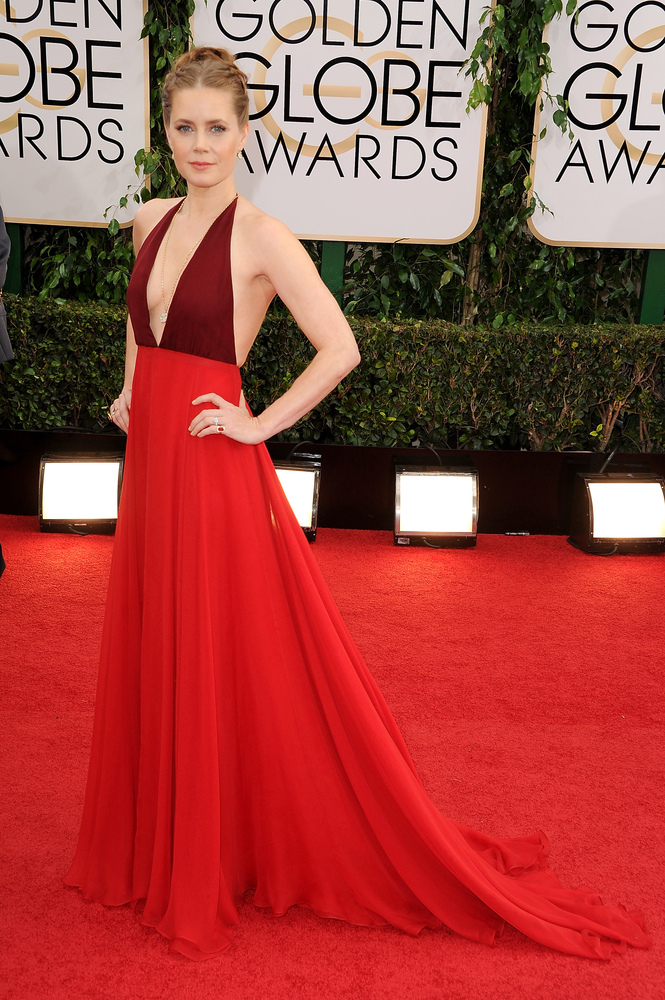 Amy Adams in Valentino, Brian Atwood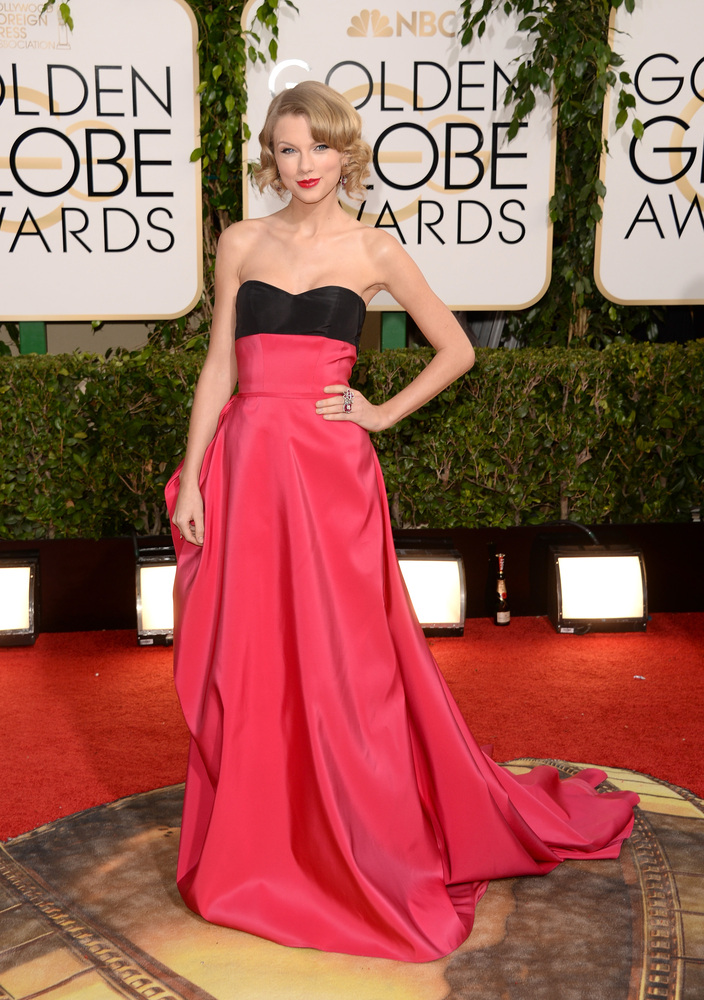 Taylor Swift in Carolina Herrera
As for Cate Blanchett, I think she looks good, the least to say, in pretty much in everything she wears.
Όσο για την Cate Blanchett, νομίζω πως δείχνει καλή, το λιγότερο που μπορώ να πω, σχεδόν ότι και να φορέσει.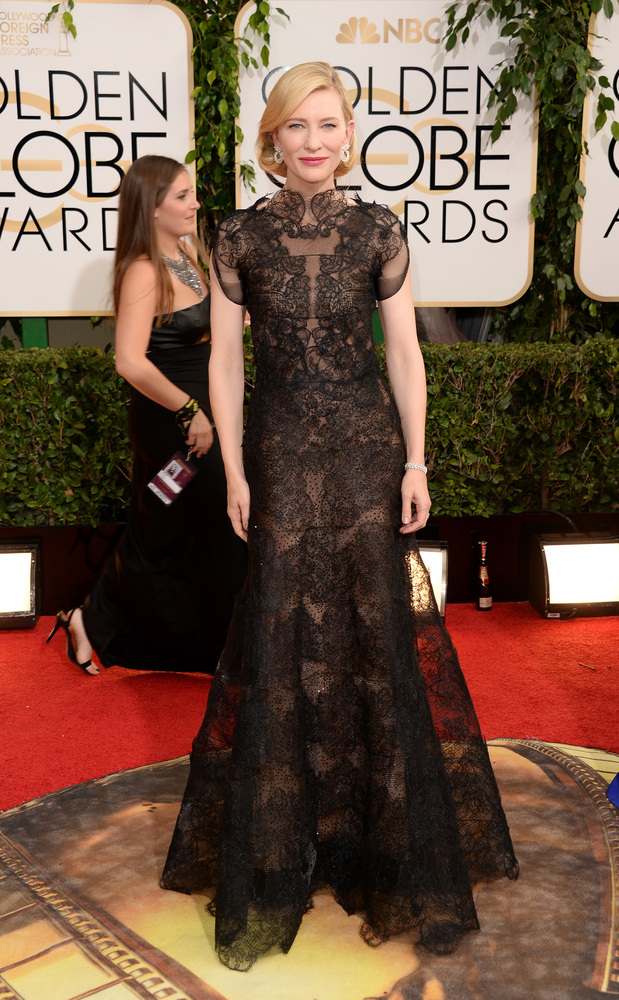 Cate Blanchett in Armani Prive, Jimmy Choo, Chopard
Olivia Wilde and
Drew Barrymore

both managed to look pretty and chic despite their baby bumps.
Η Olivia Wilde και η
Drew Barrymore
κατάφερα να δείχνουν όμορφες και κομές παρά τις φουσκωμένες κοιλίτσες.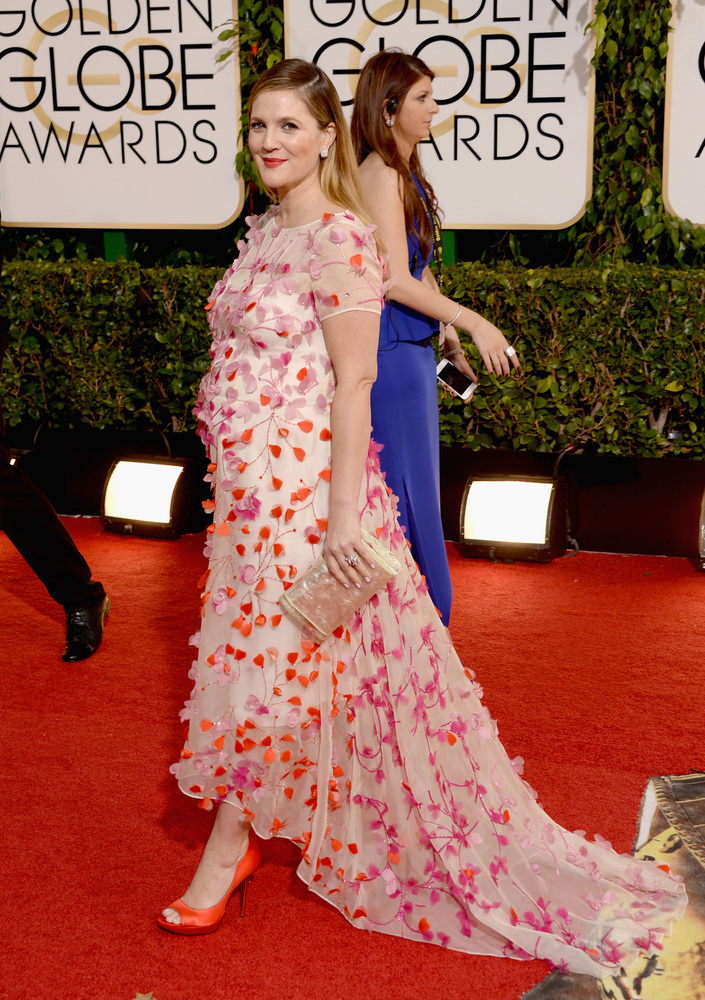 Drew Barrymore in Monique Lhullier, Roger Vivier, Edie Parker, Lorraine Schwartz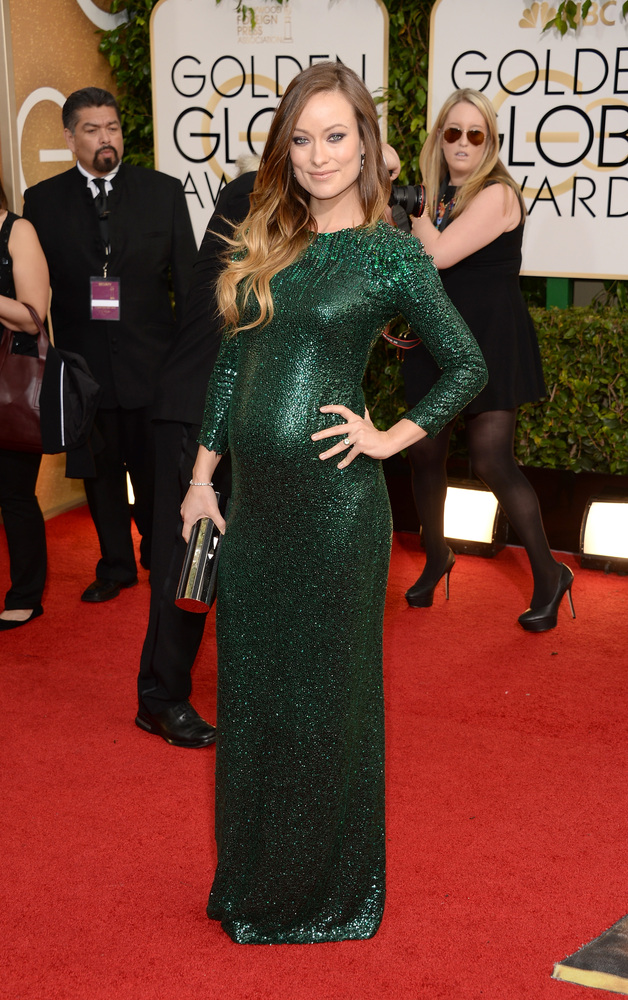 Olivia Wilde in Gucci, Emm Kuo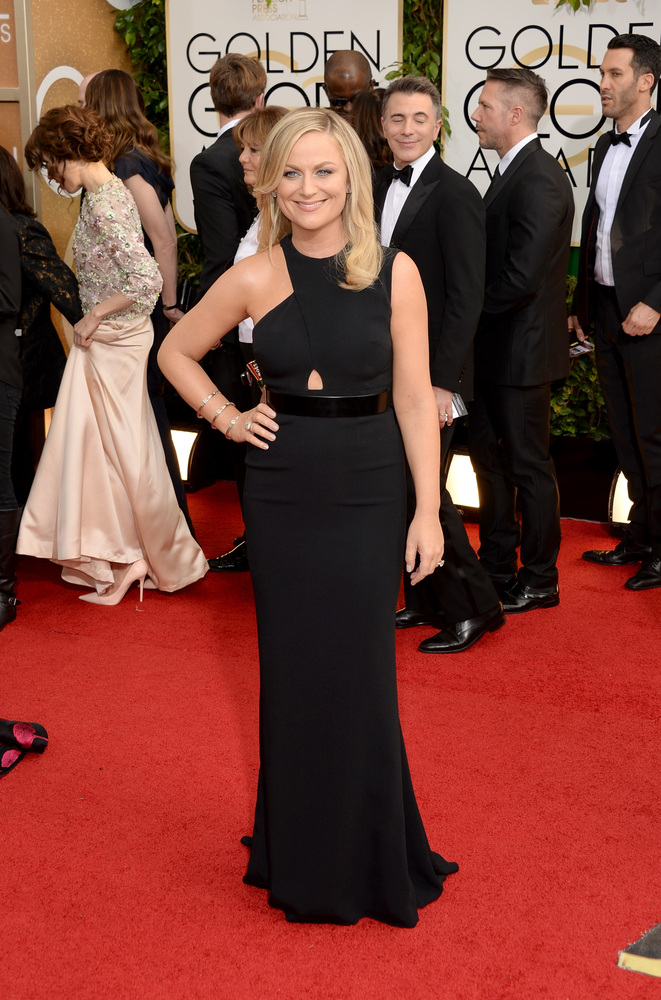 Amy Poehler in Stella McCartney, Charlotte Olympia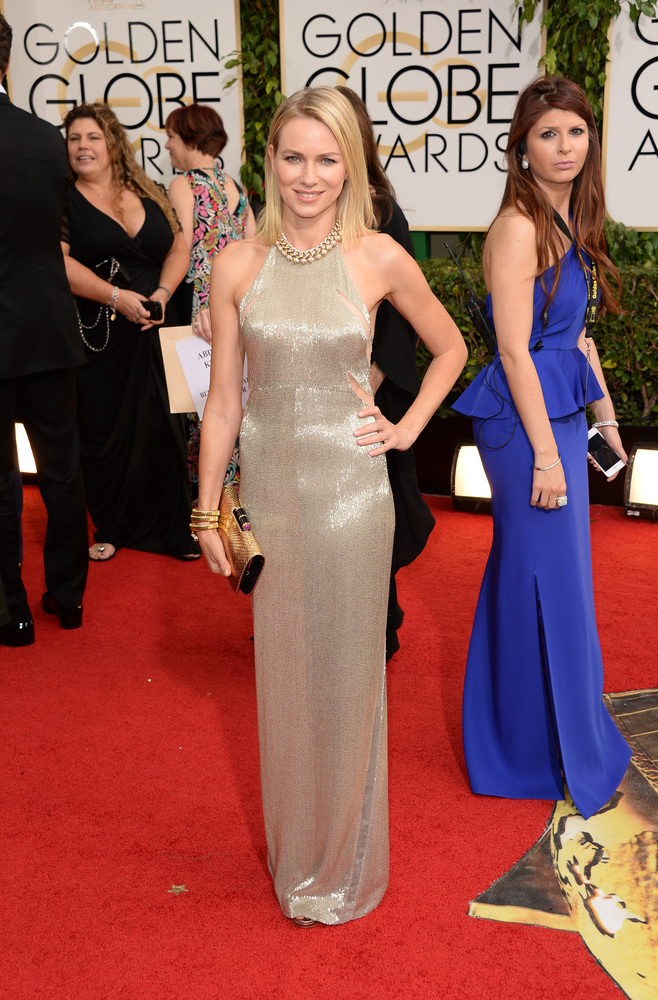 Naomi Watts in Tom Ford, Bulgari
Margot Robbie in Gucci, Christian Louboutin
You could say that Caitlin Fitzgerald 's dress is a bit controversial but I love the color combination (light blue and red lipstick) and I think she really pulls it off.
Θα μπορούσατε να πείτε πως το φόρεμα της Caitlin Fitzgerald είναι αμφιλεγόμενο, αλλά μου αρέσει πολύ ο χρωματικός συνδυασμός του γαλάζιου με το κόκκινο κραγιόν και νομίζω ότι καταφέρνει να το υποστηρίξει.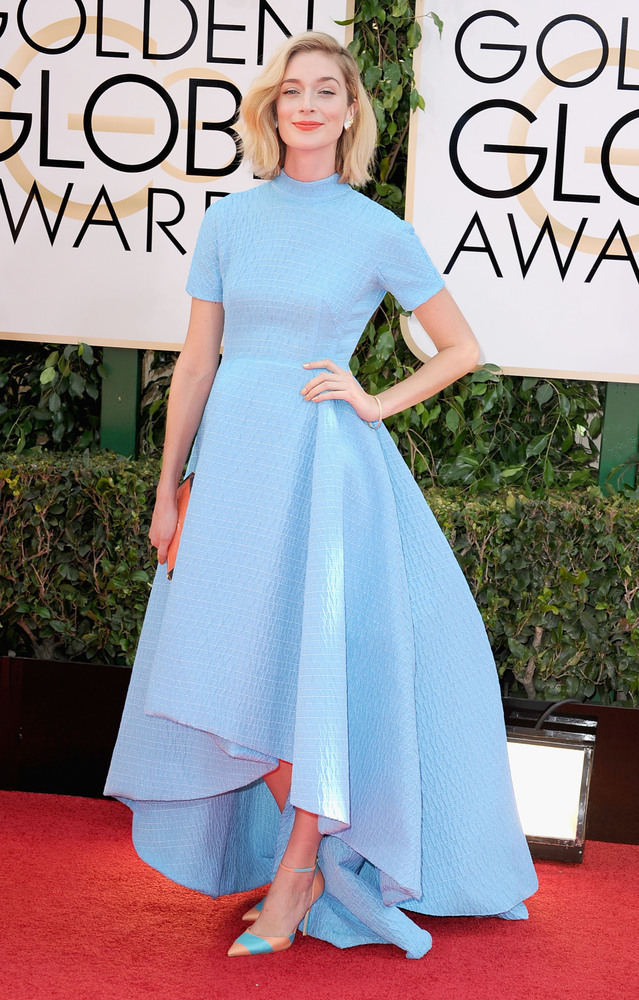 Caitlin Fitzgerald in Emilia Wickstead
Taissa Farmiga 's stylist managed to dress her like a girl of her age. Well done!
Ο ενδυματολόγος της Taissa Farmiga κατάφερε να τη ντύσει σαν ένα κοίτσι της ηλικίας της. Μπράβο!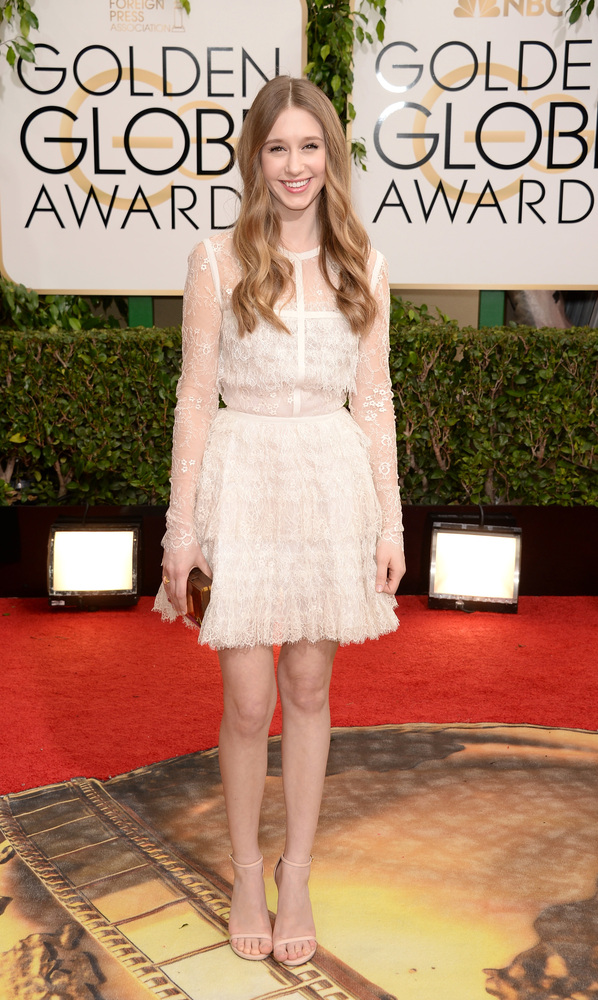 Taissa Farmiga in Elie Saab, Stuart Weitzman
Kate Beckinsale looking chic and sexy..as always
Η Kate Βeckinsale δείχνει κομψή και σέξι..όπως πάντα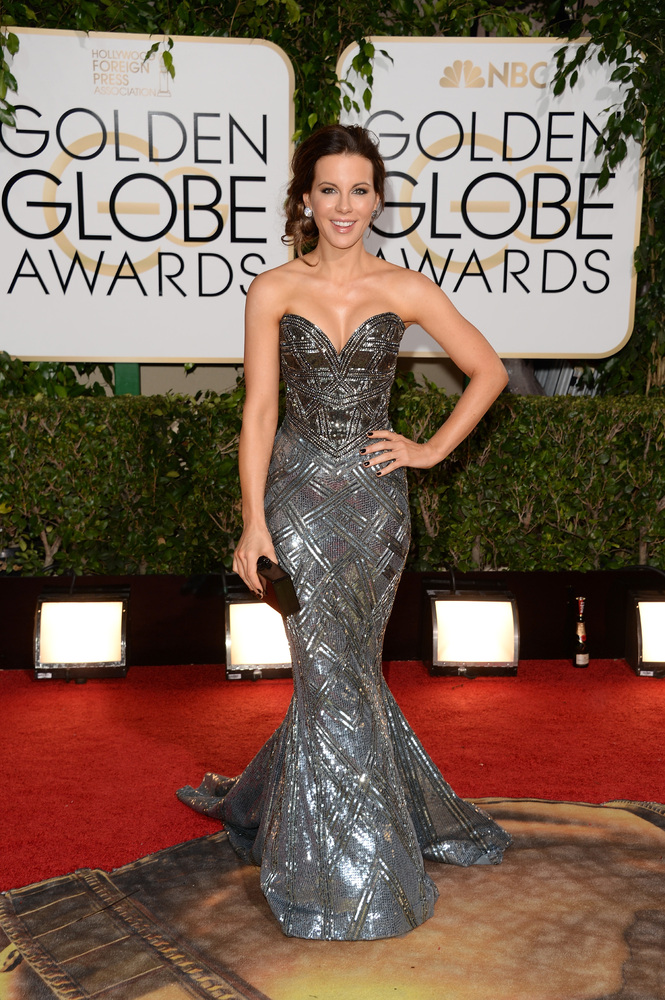 Kate Beckinsale in Zuhair Murad, Edie Parker, Lorraine Schwartz, Chopard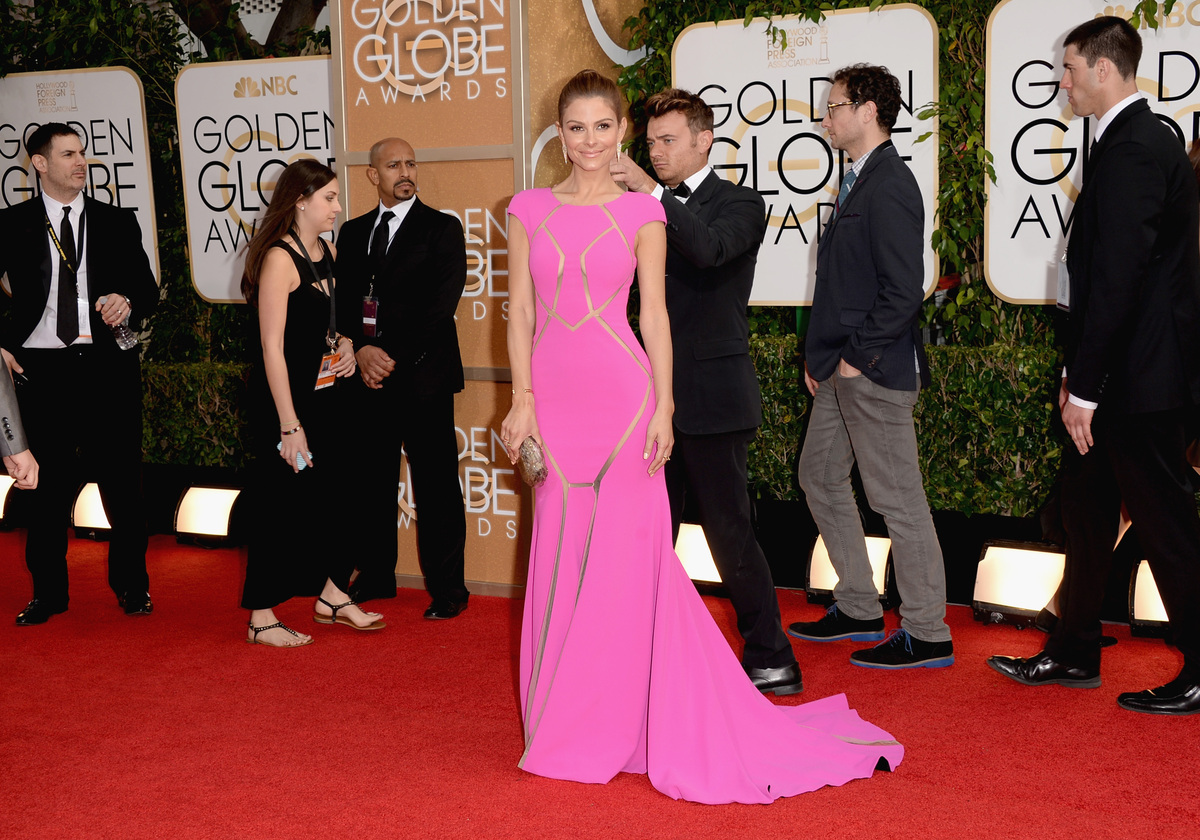 Maria Menounos in BCBG Max Azria, LoveGold, Jerome C. Rousseau, Jennifer Fisher, Emm Kuo
Which one is your favorite? If I had to choose one of the gowns above, I guess I would go for the
Margot Robbie's

Gucci dress, despite being a little more sexy than I would like.
Ποιο απ'΄λα είναι το αγαπημένο σας? Αν έπρεπε να διαλέξω ένα από τα παραπάνω, πιστεύω αυτό θα ήταν το Gucci φόρεμα τηw Margot Robbie, αν και είναι λίγο παραπάνω σέξι απ'όσο θα μου άρεσε.